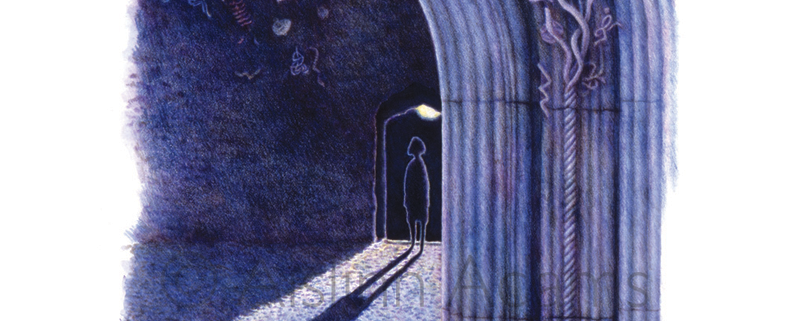 The Purple Dream Series
This collection of illustrations has been inspired mainly by my dreams. Originally I used Caran d'Ache watercolor pencils to create a dreamlike quality. This meant building up layer upon layer of fine lines of color; laid down carefully in order to create deep, intense tones.
Later, however, I started using watercolor paint as an undercoat to eliminate the white of the paper. It also creates a "key" on which the color pencils can grip. The affect can be quite different from the Caran d'Ache pencil illustrations.
Display 100 Products per page